He loves his feathered friends
He enjoys his home and its two pianos
He loves to travel and explore
He loves the water in all forms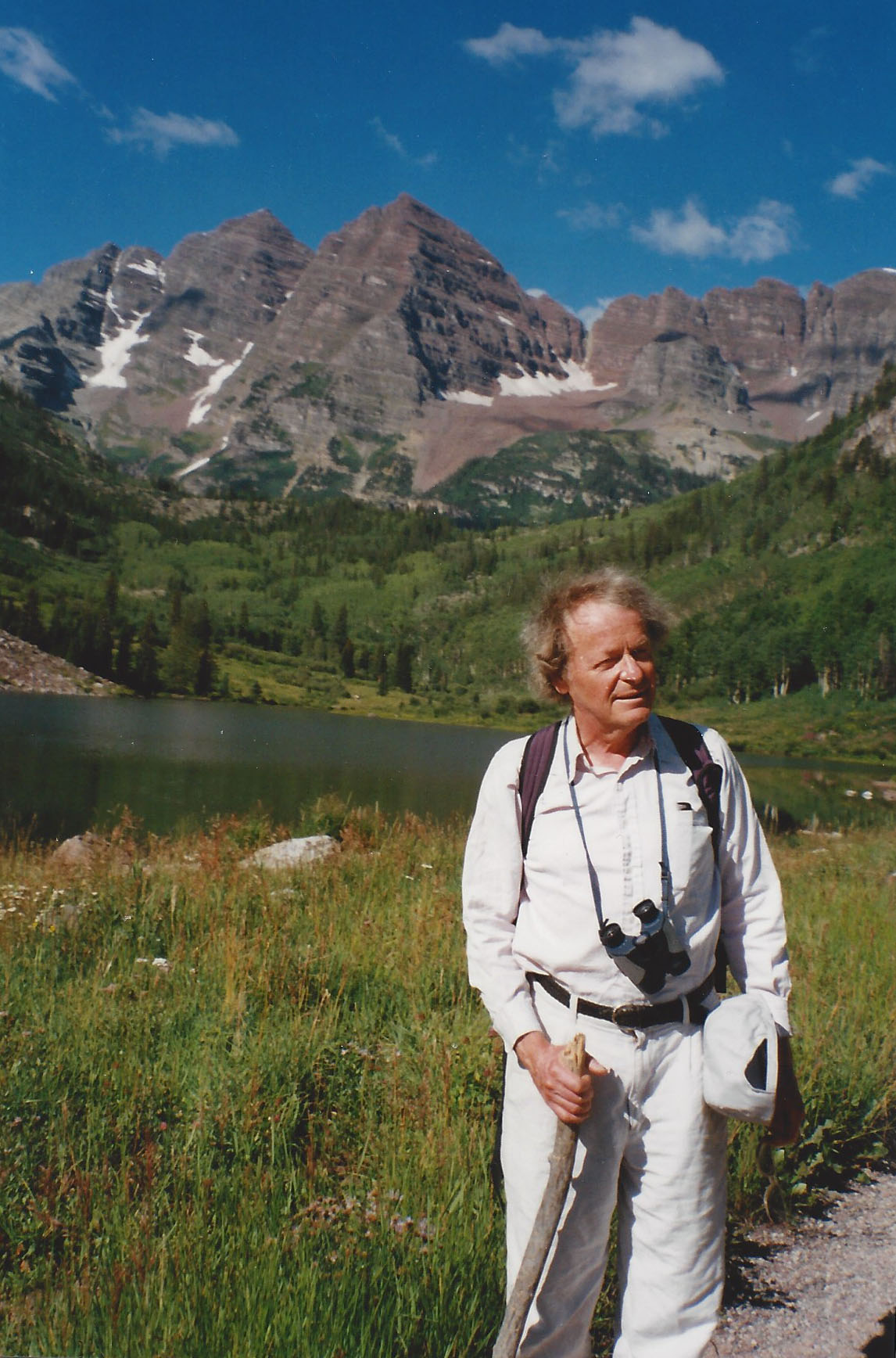 Did you know that …………
Anton ran for Parliament in 1988?
He stood as New Democratic Party candidate in the Toronto riding of Don Valley North.
His platform was a reflection of his strong personal values:
"I am running for the NDP because it really is different from the other parties. We are not controlled by big corporate interests…Fairness is the NDP's first concern, fairness in taxes, fairness in government and fairness to you…In fact, our control of our own economy and even our survival as an independent nation are at risk. Canada is different from the U.S. Let's keep it different."
His campaign focused on the environment, opposition to free trade, affordable housing, peace initiatives, human rights, jobs for all, equality for women, and preserving the cultural arts. He took 15% of the vote.
Anton took activism in social plights and classical music very seriously
Helping a faraway whistleblower (before it was fashionable)…
In the spring of 2000, Anton in his role as an internationally renowned Canadian pianist, spoke at a Human Rights conference in Ottawa. It started with recently hearing the Canadian Opera's reading of Fidelio, Beethoven's only opera, and its relationship to a broiling situation close to his heart. "Suddenly, at this point, I saw Mordechai Vanunu. I was not just reminded of him, perceiving the parallel in a detached, intellectual way; it was his plight at this very instant that shook me. Here was another man, alive today, who shouted out the truth to us, and was rewarded by being kidnapped in Italy by the Israeli Mossad and thrown into solitary confinement for 12 years…"
Sometime later, Anton sent a copy of his speech, along with a letter and some CD's, to Mr. Vanunu at Ashkelon Prison. Five months afterwards he received a touching reply from the prisoner. Anton incorporated Vanunu's letter into an article The Globe and Mail published December 29, 2001 titled "Whistling in the dark?".  It was followed by several letters to the editor in response.
CBC Radio One then asked Anton for an interview, which aired January 13, 2002. During the 20-minute interview, he spoke at great length about Vanunu's situation and the implications of his case and Israel's nuclear arsenal. He also read Vanunu's poem "I Am Your Spy," giving voice to the nuclear whistleblower who Israel hoped to silence by locking him away.
Parallels have been drawn between Morcechai Vanunu and Edward Snowden, citing them as heroes. It was 1986, when Mr. Vanunu went to Britain to tell the Sunday Times the story of the then secret nuclear weapons facility in Dimona, Israel. Mr. Vanunu still struggles in his native Israel 30 years after his ordeal began.
Music activism…
"His anti-establishment inclinations were apparent back in 1975, when an article in Performing Arts in Canada magazine appeared under the headline, "Anton Kuerti's Fight Against Fame." Today, it's a fight he has won hands down: no matter what praises the critics heap upon him, he has no contract with a major record label, and it seems he would rather play at a small festival in Canada's North than at the Proms or Salzburg." My Way, International Piano, July/August 2004 
Anton wasn't afraid to dip into his own pocket to help out a troubled arts organization – 1999 editorial comment titled All's well that…
In 1973, Anton was asked in an interview to define the secret of a sound career…
"I think it is always important to pay attention primarily to the artistic struggle and the rewards of the music itself, and only secondarily to the commercial struggle. The two must be kept separate. The first requisite is to make the most of oneself that one possibly can. If one allows the career hunt to overshadow the conquest of the instrument and the search for understanding of the art, one may gather some engagements and, with a good press agent, even fame. But what is the point? One's inner dishonesty will prove self-destructive in the end. While the cream may not always rise to the top, the mud usually does eventually sink!"
He doesn't tire of giving praise and encouragement to a new generation of wonderful musicians!